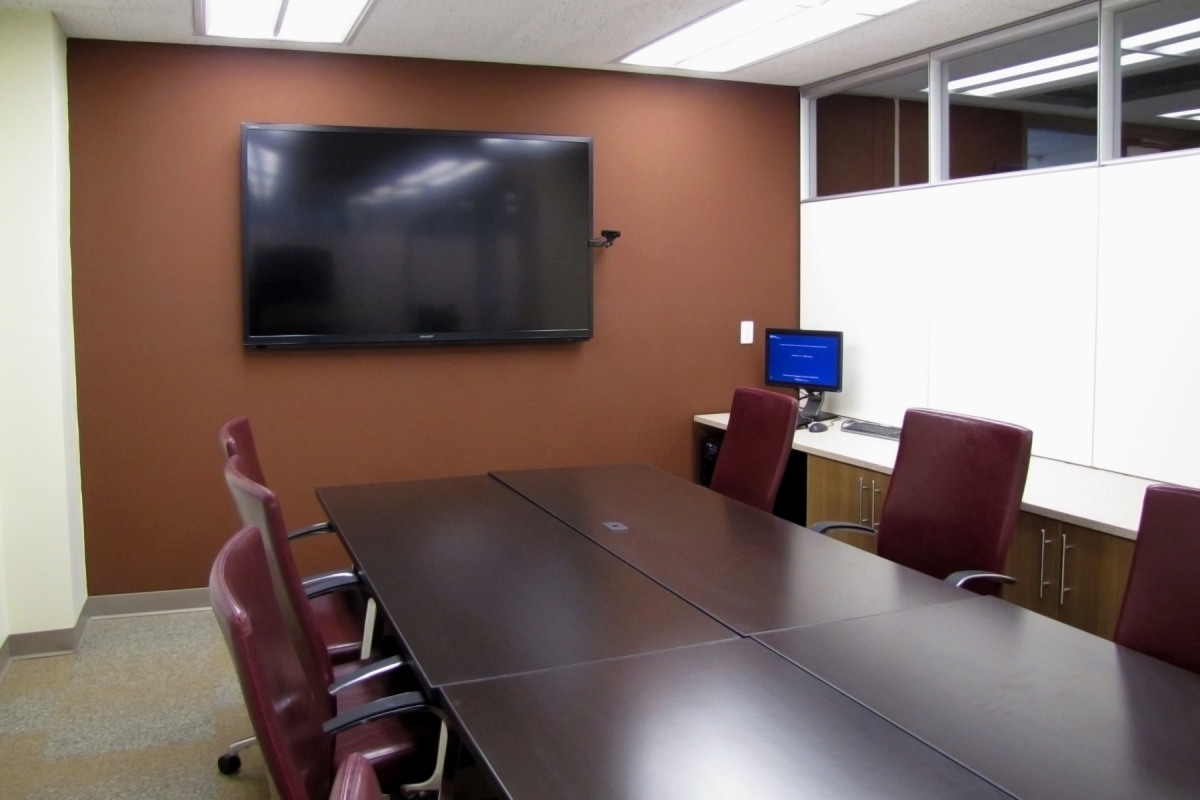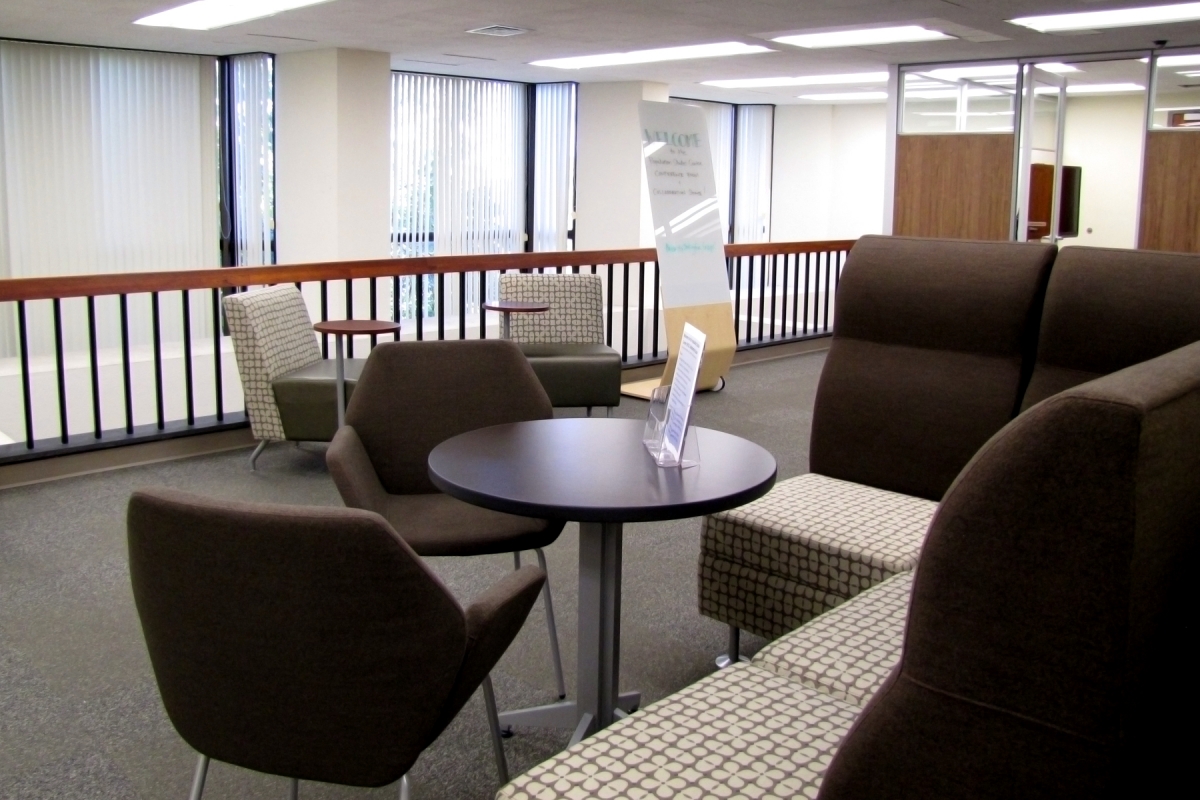 RESERVATION FORM: PSC Conference Room, Collaboration Space & Commons
CALENDAR: View the PSC Space calendar for availability
The PSC's three large multipurpose spaces are the PSC Conference Room & Collaboration Space (5th Floor), and the PSC Commons (4th floor). These spaces may be reserved for classes, meetings and events. Students, faculty, staff, postdocs, and visitors to McNeil may also use the spaces without a reservation during weekdays, whenever the doors are open and no meetings or special events are in session.
PSC CONFERENCE ROOM
The PSC Conference Room is located in 574 McNeil (5th floor, inside of the Collaboration Space).
Capacity
Seats 12 in the standard configuration. Can accommodate up to 20 with additional seating in the back of the room. Tables and chairs may be arranged in board meeting or classroom configuration.
Equipment
Technology: PC, a camera for videoconferencing, large monitor with wireless keyboard and mouse, laptop hookups for PCs and Macs. Polycom soundstation for conference calls (call in phone number is 215-746-1402).

6 reconfigurable tables, 20 chairs

1 long fixed countertop

1 wall-mounted dry-erase board
PSC COLLABORATION SPACE
The PSC Collaboration Space is located on the 5th floor, through the double doors immediately adjacent to the elevator.
Capacity
Seats 25 with additional standing room for 25. Café tables and small furniture may be arranged in a variety of configurations.
Equipment
Technology: Large mobile monitor with HDMI and VGA hookups for PCs as well as Mac adapters for collaborative use by small groups, can be wheeled to the 4th floor if needed

A variety of café tables, narrow rectangular tables, soft seating, hard chairs, study carrels, and a U-shaped seating area for 12

1 wall mounted dry erase board faces U-shaped seating area. 1 Mobile dry-erase board
PSC COMMONS
The PSC Commons is located in 403 McNeil (4th floor), located through the double doors immediately adjacent to the elevator. The PSC Commons consists of a large meeting space that contains tables and chairs that are highly flexible and reconfigurable for a variety of layouts and uses. It also houses the Population Studies Center's Demography Library, 8 individual study carrels, 6 touchdown desks that face windows, and, a meeting pod.
Capacity
Seats up to 70 when chairs are arranged in lecture format at maximum. The tables and chairs may be arranged in other configurations for smaller groups and can accommodate a variety of meeting needs.
Equipment
Technology: PC and large-format presentation and video conference set up (monitor, front and rear video cameras, speakers, microphones) (this technology will be fully installed during the Fall 2023 semester. Please consult with staff to verify technology needs for your meeting.)

8 moveable tables on wheels (4-top), 18 padded meeting chairs with wheels, 50 stackable meeting chairs

1 wall-mounted dry erase board and 1 mobile dry erase board
SPACE RESERVATION INFORMATION
PSC/GGD/PARC associates, affiliates, faculty, staff, postdocs, visitors, and students affiliated with the center have priority with reservations. Others may also reserve the space throughout the semester, check availability and then place a reservation above.
Use of the space is available on a first come, first serve basis when there are no standing reservations and the space is open to the Penn community to freely access.
Access to the 4th & 5th floor outside of normal business hours (9am-5pm Mon-Fri) is by door code. Please contact PSC Information Services to inquire about door code access: psc-library@pop.upenn.edu.
For more images of the space, see our Photo Gallery.