A few weeks ago the library staff met with Luca Maria Pesando about his experience in the GGD program, research projects, and the future.
What brought you to Penn?
I got my Bachelor's and Master's degree in Economics at Bocconi University in Milan. There I met Francesco C. Billari, a very famous demographer in Italy and throughout Europe. I took his demography class and got passionate about the policy relevant nature of demography. Also, at the time Frank Furstenberg was visiting Professor and we talked about the possibility of doing a Demography PhD at Penn. Francesco had also been a Visiting Professor at Penn in 2009, so he knew the Center and highly recommended it. 
How do you navigate the balance between the work of being a PhD candidate, creating support system, social network? How did you make it work for you?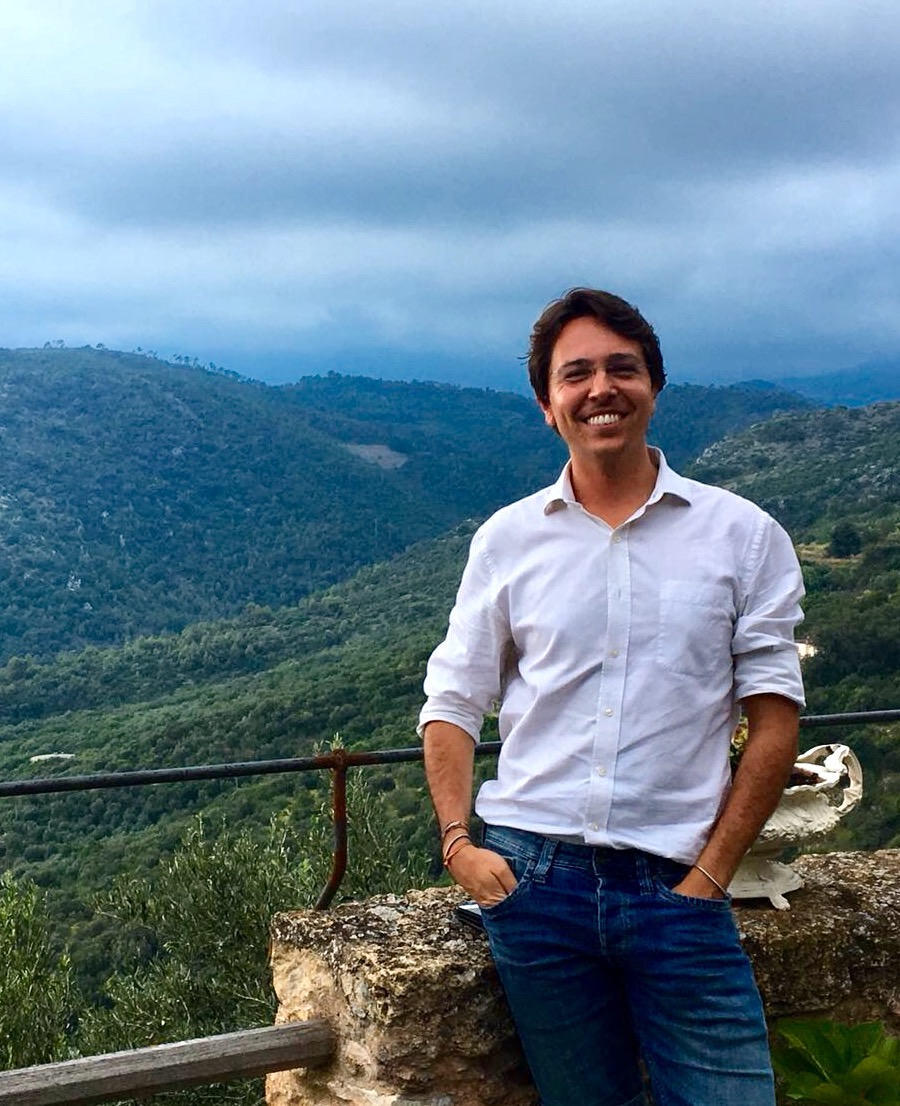 I was lucky enough to become very close to my cohort fellow mates, and with some of them we really became close friends in the very first days. This made the combination of academic and non-academic activities much easier to carry out. In my cohort we were mostly international students, alone in the US, so the tendency to spend lots of time together strengthened our support group inside and outside of academia. Because I entered the Ph.D. program after completing a very challenging and competitive Master of Science, I sort of did my Ph.D. with a close awareness of what was expected of me. In some sense, I've tried to be very balanced during the Ph.D. and not do the same mistakes I did previously in my educational career (such as getting stressed by what other people do and accomplish, worrying about grades, etc.). I always tried to organize dinners and events outside of the University, and I have great memories of the several dancing nights I've spent at Lucha Cartel.
How important have mentors been in your career trajectory?
They have been very important in the transition from the Master to the Ph.D., and in making me realize that I wanted to pursue a Ph.D. in this discipline. In general, I am not the kind of student that asks for advice all the time or requires close supervision at every step of the journey. I sort of have a tendency to try to do things on my own. The way I learn from my advisors is mostly by observing them and see how they behave in academic contexts ranging from seminars, classes, grant writing, interactions with students, interactions with peers, etc. I like to say that I learn "by osmosis". Indeed, more recently I've started to apply for jobs so I have a much closer relationship with my mentors and I'd like to get a sense from them of whether the places I am considering make sense for my profile and career trajectory.
What are three skills you have developed here at Penn/PSC?
Being able to critically discern what is good and bad research, being open to whatever comes and willing to change my mind along my research path, and being humble by learning from others. I think the main lesson of any Ph.D. is that trying to be "best" does not lead anywhere.
What obstacles or challenges did you encounter as a graduate student? How did you persevere?
I didn't really have any issues in fulfilling the requirements or completing the required coursework. The biggest challenge is for sure the transition from being a student, in which you have clear goals and you know how to demonstrate that you are "good" simply by studying and doing well in exams, to being a researcher who has to develop his own research agenda. In this sense, the transition from the second to the third year is hard, and it's easy to get lost and waste time.  A challenge I have found has been for sure to work on too many projects/papers at the same time. I definitely have a tendency to over-commit, and there was a moment in my second year in which I thought I was doing too many things with too many people and across too many disciplines/departments. At the same time, looking back at those times I think that being open and willing to engage in different projects has been my main strength, cause by following different research avenues I have managed to gradually filter what was more promising – and could translate into a research agenda – from what was more circumstantial and limited. And, even if it takes time, there is a moment in which you reap the benefits of these collaborations – which for me came towards the middle of my fourth and final year of the Ph.D.
What advice would you give someone training to be a researcher, specifically a Ph.D. candidate or Post Doc?
Be open and willing to change your mind multiple times. That is the best way to find your own path. Don't enter the Ph.D. with one unique idea of what you will want to study. Penn and the PSC faculty is heterogeneous, and there's a lot to learn from everyone.
What projects are you working on now?
My post-doc is funded by the Global Family Change Project (NSF grant), so I primarily work on projects relating to family change across low- and middle-income countries – as a continuation of my Ph.D. dissertation. Aside of this, I am collaborating with Sharon Wolf and Jere R. Behrman on the Quality Preschool 4 Ghana project, and I am engaged in multiple research collaborations with coauthors at the University of Oxford, Bocconi University, Northwestern University, etc. Most of these are in the areas of family, education, poverty, and inequality. Also, I am closing some projects I started with cohort mates here at Penn and are now in the publication process.
What has the transition from student to Post-doc life been like?
Honestly, not very different in terms of daily routine. I for sure feel more independent in terms of managing my time and setting my own priorities. But I am still working on topics that are in line with my dissertation, and I try to keep being involved in all department activities in the same way as I did during the Ph.D. I am also starting to apply for jobs, so definitely during this first semester I had to cut a bit of time off of research to apply for grants and faculty positions.
How useful have networking/professional organizations been to your career trajectory?
I have attended several professional conferences (PAA, IPC, ASA, etc.) throughout my Ph.D. and found them very useful to get in touch with scholars that are working in similar areas. Lately, I have found the PAA Career page, IUSSP portal, and ASA job bank very useful to get notifications on newly-advertised positions and requirements.
What is a resource or something at Penn you wish more people knew about?
I think students should use much more all the services offered by the GGD library and by the Graduate Student Center (GSC). For instance, there's a service offered by the GSC that helps you prepare and go through grant applications – which is a very challenging task, and very different from conducting academic research in terms of format, templates, lexicon, and structure.
Tell us something most people might not know about you.
In my second parallel life I either wanted to study ancient Latin and Greek, or become a singer. I love singing.
What is next for you?
Honestly, it is a little unclear at this time. I just started my Post-Doc and I have a two-year contract, so likely I will be a Post-Doc at Penn until August 2020. In the meantime, I've started to look at the academic job market both in the US and in Europe and I applied to some selected positions to start familiarizing with the process. I love Penn and I am not in a rush to leave Penn, but if a good opportunity were to come out, I would definitely consider it. I'm considering Assistant Professor positions and Young Professional Programs (YPP) in international organizations such as the World Bank and the OECD.